VANDA RESTAURANT

offers a tempting array of International and Caribbean style dishes
Overlooking the hotel lobby the Vanda Restaurant is renowned for its elegant setting and is Lae's ultimate dining experience. The extensive a la carte menu offers a tempting array of International and Caribbean style dishes. Vanda Restaurant offers a range of dishes prepared from the regions highest quality produce, cooked simply with an emphasis on flavour and freshness.
For a unique and extremely popular dining experience in Lae, Vanda Restaurant boasts a delicious Seafood Buffet dinner every Friday evening.
OPEN 6.30pm Monday to Saturday
KOKOMO RESTAURANT

The Kokomo Restaurant is named after PNG;s famous Hornbill bird and is casual dining at its best. Guests can enjoy the delights of a sumptuous buffet or a la carte menu for breakfast, lunch or dinner, including succulent seafood, hot and cold specialities, vegetarian delights and delicious sweets.
OPEN 6.00am Daily
LULUAI'S ITALIAN PIZZA

Overlooking the main swimming pool, Luluai's Italian Pizza offers homemade pizza prepared the way you like it, right before your eyes. So come along and watch while our chefs create a gourmet pizza from our extensive and innovative menu. Dine in or dine out, but chose your own mouth watering toppings and we'll make it the way you like it.
OPEN 10.00am Daily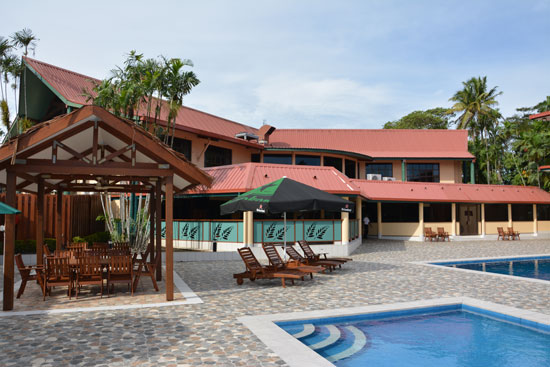 Enjoy our food